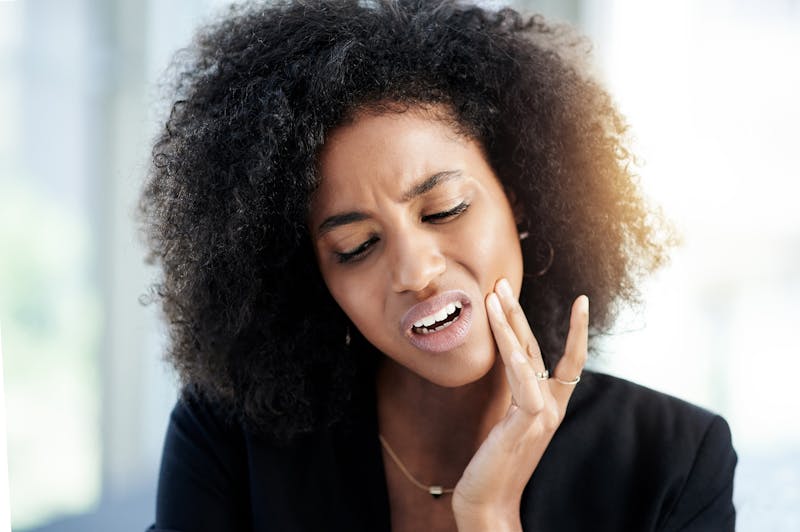 Dr. Sixto of Admira Dentistry has received thousands of questions about the cosmetic dentistry field. One area in particular that can trouble patients is TMJ. What is this troublesome condition, and what causes it to flare up?
What Are The Temporomandibular Joints? And What Is TMD?
The temporomandibular joints are two joints that connect the skull to the jaw. They are located underneath the ears and allow motion for the jaw and base of your skull. When these joints are out of alignment or otherwise functioning improperly, the result is TMD (TMJ disorders).
TMD commonly starts in childhood, resulting from thumb sucking, early bottle feeding before the age of nine months, or other neuromuscular development problems.
What Can Make The Temporomandibular Joints Flare Up?
TMJ flare-ups typically derive from teeth grinding or injuries. However, many other factors can lead to temporomandibular joint discomfort, such as:
Poor Posture
Stress
Dehydration
Eating hard foods
Hormonal imbalances
Medication
Vitamin D deficiency
How Do I Know If I Have TMD?
Some of the most common signs of TMD include the following concerns:
Headaches, often developing into migraines
Earaches or ringing in the ears
Teeth grinding or clenching
Fractured teeth or crowns
Vertigo
Shoulder pain
Pain behind the eyes
Neck pain
A popping sound in the jaws
Impaired jaw functions
How Can I Treat A TMJ Flare-Up On My Own?
For severe pain or daily discomfort, seeing a professional is necessary. For less severe TMD, there are several strategies you can employ to care for or help decrease stress on your temporomandibular joints. While this will not resolve the concern, they can help temporarily ease the symptoms of a flare-up. Those include:
Getting better sleep
Stress management
Better hydration
Physical therapy
A hot or cold compress
Stretching
Avoiding eating hard foods
TMJ Treatment At Admira Dentistry
If you are facing an issue with your temporomandibular joints, the best course of action is to find out more about your options from a qualified professional such as Dr. Sixto. His long experience and success in treating patients suffering from TMJ make him a top choice for anyone hoping to relieve their pain for good.
At Amira Dentistry, we give patients honest care and practical solutions for their well-being. As leading specialists in treating TMJ disorders, we have had a focus on helping patients resolve their TMD concerns for over three decades. Dr. Sixto takes a unique approach to treating TMD, implementing the latest technology and techniques while also focusing on the whole person and overall health factors that ultimately lead to TMD.

Please contact us today to learn more.